Ledge Man & The Assassin

Starring:

Next Video:

Last Video: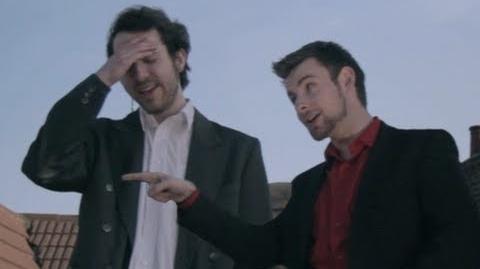 Tom and another man are on a roof top. Tom them trys to talk a man out of commiting suidide so he can kill him for money. The man tells him to go away. Tom then drops his suit case revealing a weapon. The man asks him if he is going to kill him. Tom then addmits to and tells the man to go to his wife and tell her that he deserives respect. The man then runs off waving. Tom waves back and then shoots him with the gun.
Tom can be heard whistling the wonder cat theme tune at the start.
Ad blocker interference detected!
Wikia is a free-to-use site that makes money from advertising. We have a modified experience for viewers using ad blockers

Wikia is not accessible if you've made further modifications. Remove the custom ad blocker rule(s) and the page will load as expected.