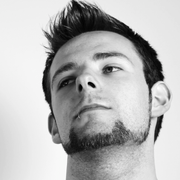 Thomas "Tomska" James Ridgewell is a British YouTuber who has been active on YouTube since 2006.
ASDFMovie (according to Ridgewell) got it's inspiration from another short animated sketch series of similar format labeled the "LAYZAR collection".
Shortly after the passing of Edd Gould, Ridgewell started Eddsworld: Legacy, a donation campaign attempting to keep Edds's legacy going. Ridgewell passed to Edd's family in 2016.
Tom remains active on his channel to this day but does not upload to his main channel on a set timetable. He is an advocate for spreading the awareness of mental disorders such as depression and providing information on where to receive help but he mostly (as of recently anyway) seems to upload to his second channel, DarkSquidge where he releases a weekly vlog called "Last week" that compiles videos of him and documents the the events of that week into a short vlog. The final "Last week" was uploaded on February 27, 2018.
Gallery
Internal Links
External Links